St. Albert Community Hall
St. Albert's Original Gathering Place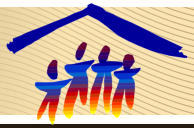 Web users can visit stalbertcommunityhall.com without telling us who they are or revealing any personal information
about themselves. SACL does not collect information through its website that personally identifies individuals except
when individuals provide such specific information voluntarily by e-mail, by participating in a survey or contest or by
requesting a particular product or service from SACL. With respect to e-mail, SACL may collect, retain and use such
information in the same manner as it does other correspondence sent to SACL. With respect to personal information
provided by participating in a survey or contest or by requesting a particular product or service from SACL, the
purpose for the collection of the personal information and how such information will be used will be identified at the
time the information is provided. Unless it is permitted or required to do so by law, any such personal information
about individual users will not be transferred by SACL to unaffiliated third parties without the approval of the user.
SACL does not sell any personal information that it collects to any third party and does not share or transfer personal
information that it collects to unaffiliated third parties for their own marketing efforts.
SACL may, from time to time, collect traffic information regarding users' sessions while the users remain anonymous to
permit statistical analyses of users' behaviour (for the purpose of improving the design of the website). Only
aggregated data from these analyses, not individual data, will be used for this purpose. SACL will not seek to match
IP addresses to identifiable individuals, unless we are required by law to do so or we are investigating detected or
suspected security breaches or other illegal behaviour, and we need to do so in order to carry out the investigation.
With respect to communicating with us over the Internet, although SACL takes steps to prevent unauthorized access
to the information maintained by SACL please note that Internet communications are not absolutely secure and
accordingly we cannot guarantee that the information you send to us will not be intercepted, collected and misused by
others without your consent